Everyone seems to think that the day after they buy a horse, they'll do this...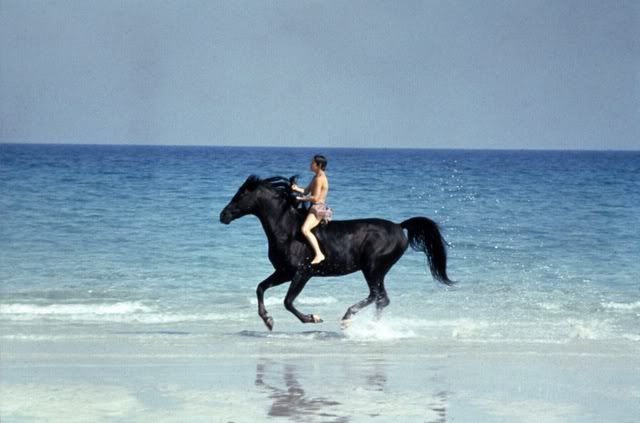 When in reality, if you try that, you'll do this:
And break your butt into a million pieces.
No. You know what Red did last time I saw him?? He pooped ALL over my brand new boots. Poop everywhere. Poop. Everywhere. Literally, it covered my pant leg and shoe. That's what is coming.
Sheath cleanings are coming. Pregnancy tests for mares are possibly coming. Poop is coming, lots'a poop. Blood is coming, either from you, the horse, your trainer or all three. With horseys, those precious fur balls of sunshine and happiness-and poo-are going to hurt you whether they want to or not. Red has slammed his hoof into my toe, hit my leg on a metal wall of a round pen, run me up hills and into trees and afterwards I had a bloody back from tree limbs scratching me, he's hit me with his leather noseband and browband, which by the way hurts like something that hurts a lot, especially when it goes straight into your lip and results in two busted lips.
It is not full of rainbows, horse owning. It's hard. You will cry your heart out and you may think you run out of tears, then something else'l happen. You'll have rainbows, but you'll have rain. Don't buy a horse expecting it to be like owning a hamster.